Discover the Coolest New Way To Entice Prospects...
Get Them To Happily Give You Email Addresses
Visit Your Site, And Even Send You Email
With This "Give First" Strategy
Greetings, Fellow Marketer...

"BLEH!"
That was his first reaction.
His first published reaction was a flourescent green "barfing" icon.
"Popups in ... PDF files ? C'mon! Is nothing sacred?
"
At first, the concept seems about as attractive as littering freeways with billboards. Let's face it, browser manufacturers give users the ability to block popups. And now, put them in pdfs?
"
That's violating the sacred space of the user's computer
", he thought. "
They''ll think it's a virus.
"
That was, until he saw this amazing tool in action, which you can do, for free, in just a moment.
You see, I think you'll understand, just like I found out -- and like my friend, above -- how this can be a powerful, and polite, technology. Read on to discover why..
Why Do People Hate Popups?
In one word -- because they interrupt, they are unexpected, they -- well, they do capture attention -- but in an obnoxious way.
And, well, here's the important part -- the way most popups are used, the user sees them as nearly the first contact with you...
Want to visit my blog?
First -- please sign up to my email list.
Care to read this post?
Gotta sign up! No email,. no read.
Want to see the next cool video?
Give me your email!
Is it any surprise that email lists are cluttered with fake email addresses, and subscribers who lasted just long enough to get your free goodie?
It's a proven LOUSY way to begin a relationship.
And it feels a lot like strong arm tactics.
You ask them to give you something first -- their precious contact email -- first, before returning the favor.
So, how can we do anything else...?
Enter -- The Power Of The "Give First" Strategy
Look, all the big marketers know this. And leverage the heck out of it.
And it's been
backed up by scientific study after scientific study
, it's not some marketer's hallucination.
We humans seem to be hard-wired to...obligation.
What does that mean?
It means when someone gives you something, you nearly can't help but give them something in return. It's called, in some circles, "the power of reciprocity."
If you've ever wondered why union negotiators start with what seem like unreasonable demands, this is why. Because it gives them "throw aways" -- the negotiator will say "okey, we'll take this off the table if management will give us that."
And giving someone something first is a powerful way to start a relationship.
And that's what you want, right?
You don't just want someone on your email list for 5 seconds -- you want to start a relationship with them.
Well, If "Give First" Works So Well...
Why Isn't Everyone With Great Websites RICH ?

Good question, and thanks for paying attention!
You can give away information until the cows come home and maybe, just maybe, someone will contact you.
You see, reciprocity works very well on a one-on-one relationships, not "mass" relationships.
There has to be engagement with someone first, and then, it needs to be followed up by a "call to action." Giving away great information is an awesome way -- if not essential way -- to engage a propspect.
And, in that moment, when they are at the peak of immersion, enjoying and valuing your content, you give them a call to action -- you let them know how to continue the relationship and get even more good stuff from you.
And this is where most "giveaways" fail ...
You see -- if your great information is in a pdf ... they have to step through multiple hoops to continue the relationship.
All those contact links you put into your pdfs --
Rarely

contain a meaty call to action
Frequently are after all the content, where

the reader ignores them

Requires them to take actions that remind them of other things they need to be doing. (Even if they intend to send you an email, how long do you think they remember when they see their email inbox?)
So how to get around that?
Introducing...
PDF Popup Pro -- The "Polite" Popup
Now you can, quickly and easily ... create "polite" popups -- when your prospect is in the "heat of the moment" -- to further engage and relate to your user.
No longer do you have to worry about getting people to opt-in first.
I would just like to say how amazing PDF Popup Pro software is!

I am a creative artist and writer, and always use pdf's to create my products for my social networking site. What amazed me is

how easy it was to use PDF Pop-up Pro

with my pdf's and how easy it was to integrate. I showed some of my friends and they were really impressed. The best feature I loved is how I can add a subscription form for my website's members to subscribe to my ezine and so far

it has increased subscriber rate for me

.



I loved the additional little features of the software and will definitely recommend this to other artists and writers.





Thank you for such a great piece of software! Keep up the good work!



Sarah Harvey
http://anime-underground.co.uk
Give them value, engage them ... and then ask to continue the relationship!
It's As Simple As 1 - 2 - 3

Check out how easy it is to use this software -- 3 simple screens ... (screen size is larger than shown)...
Step 2 – Select Your Options --

When do you want your Popup to show?

On opening the pdf?
On closing the pdf?
On both open and close?
Not at all?


What kind of popup do you want?

Add a subscription form?
Add a message box (this, really, is the powerhouse of this product. But shhhhhh -- don't tell anyone ... because no one else seems to be talking about it ... )
(In the above picture, an action hasn't been added yet ... see how helpful the software is? It's letting you know that I still need to add an action. Once you do, the red text goes away and is replaced by green text that says "Action Added." Very helpful!)
Step 3 – Generate Your PDF
So, if you simply wanted to use this to add an optin form to your pdf -- you can do that easily!
But ...
It's Not Just About Building Email Lists!
"...QUADRUPLED My Traffic.."



… THAT'S RIGHT, I SAID QUADRUPLED … both the traffic visiting my websites and my subscriber list!

- Donato Spagnolo
Remember Step 2, above?
Where you discovered that the real power of this software may not be in getting people to sign up to your email list ?
Heresy!!!
So check out what happens when you select "Add A Message Box" ...
(See the UserGuide Demo, below, to see the full window...)
Do you see what I see?
You can have all kinds of different "Message Boxes" -- and you can give your user choices.
You can then select what happens when they make a choice...
They can be taken to a webpage
They can send you an email
The pdf can simply be closed
Or, just simply display a message and do nothing.
Want to see how it looks?
I thought you'd never ask.
Right-click
here
to download and "save" a copy of the User Guide. Click to open...see how the message on open works? And then the message on close?
No more intrustive than a dialog box...
But if you want to....
Collecting Emails Is A Snap
If you've properly engaged the reader, definitely, ask them to sign up to your email list for more information. Go for it.
At least you've shown them what you've got, now, so they can make a realistic decision on whether you are someone they like and get value from.
Here's where it gets good...
You don't have to futz around with all kinds of forms...whether you use
aweber
,
getresponse
,
1shoppingcart
.or another service.
All you need is the list name, make a few selections, and this amazing piece of software will do the rest!
So, it's now up to you....
Ready? Ready To
Easily, Quickly And Even Virally
Increase Your Traffic, Optins...And More?

Look, in just minutes -- not much more than a few mouseclicks -- you can create pdfs that will smooth the path to increased traffic and customer engagement.

These pdfs will get much wider distribution simply because no one has to opt-in to get them. You give the reader value first before ever asking for a thing from them.

How much would one new client bring you?

Or just one new person to your email list? That should bring you $1/month for as long as they stay on your list.

And how many more prospects will read your pdf if they don't have to opt in to get it?

The applications of this software nearly boggle the mind...whether you are ...

This is simple and quick to use -- there just isn't anything out there that can increase your marketing efforts so powerfully, so easily ...
So, seriously, this could easily... easily be worth $97 to you -- even if you have the smallest of IM businesses. You can spread your message far and wide, and get traffic, contacts and emails...
And, seriously -- similar products sell -- every day -- for $67...
People have told me I'd be crazy to sell this talented software for anything less than $47 ... just think of all the time you'll save. You probably have access to hundreds of ebooks, reports and guides that you could use this on today...
"Increase of 129% of people visiting my website...Several joined the members' website at $45 per month"

"I rarely ever give testimonials as the majority of the new programs I am asked to test are unlikely to increase my bottom line and give me the profits I want but on this occasion I really am over the moon with PDF Pop-Up Pro!

"It was ideal for the type of marketing that I use heavily and that is nearly always using PDF's in the viral market.

"I even found some gray hat methods that I could use this great bit of software with but I only used it for traditional methods of viral marketing.

"One of my tests involved using PDF Pop-Up Pro to use an introduction pop up to enter a contest to win a free membership to one of my members' websites and I was very surprised at the increase of 129% of people visiting my website to enter the contest. Suffice to say that several joined the members' website at $45 per month.

"The bottom line is that you have a real winner on your hands and if they use it in a viral way then they will not suffer from any competition and will make lots of extra cash as the viral method of marketing takes hold and the ebooks are passed through thousands of hands and eyes."


- Peter Nichols
While we can't promise you Peter's results -- they are definitely eye-opening.
This could, finally, be exactly what you've been looking for...
Not an answer to every marketing issue ... but definitely something that
Can rapidly and easily get your message out there
Make it super-simple for prospects to start a relationship with you, and not have it just end with them downloading the pdf.
Chances are, give your pdf a greater chance of being read. Conisder this: How many pdfs have you opened after you've gone thru the whole opt-in, confirmation, etc, routine? And how many have you opened directly after having just downloaded them, without having gone through all that hoopla?
Seriously ... for all this, I'm simply asking for a tiny investment of
just $27.
That's right ... less than $1/day for a month.
I highly encourage you to get this product now, try it out for a few minutes a day for 30 days and see what a difference it can make in your business.
And while you're enjoying PDF Popup Pro, you'll also get.a special addition, something that you can get nowhere else ...
BONUS: How To Grab Traffic and Grow Traffic Using PDF Popup Pro On Facebook Fanpages
You've probably been wondering about this, since many of you reading this already know me as a Social Media Expert, founder of the EasyFanPage Design WordPress plugin ...
How Can I Use PDF Popup Pro In Social Media?
After all, that's why My initial reason for buying this ...because the possibilities of using it in Social Media seem so unlimited -- but especially I liked the idea of using this to put on pdfs I put on my Facebook Fanpages ... both for my pages as well as my clients.
So, when you buy today -- you will also get my plans on how to use PDF Popup Pro with Facebook Fanpages...stuff that you can use on your own Facebook pages, and, if you're a Social Media consultant, you can use with your clients.
This information will be provided as case studies on the early buyer's list.
So with all of this ...let me also take all the risk...get this software and use it for 30 full days -- really run it through it's paces. And if it doesn't deliver on every promise I've made here ... just contact me about my hassle-free...
100% Money-Back, 30-Day Guarantee
Get PDF Popup Pro
and use it for the next 30 Days. If you don't love it, just ask and I'll give you all your money back.
You get the PDF Popup Pro Software, the PDF Popup Pro Guide, the ability to use it on any pdfs you have the rights for, and the right to make crazy money with this product when you see how you can fan the flames of a blaze of new customers and traffic...
So you can get PDF Popup Pro in total confidence ..
I'd be crazy not to take you up on this amazing offer...
Now I can use the same viral-creating pdf software that big name marketers like Willie Crawford use...
I'm ready to start getting more traffic, more prospects, more visitors and more customers ...
Give me this incredible product, backed by your 30 Day Satisfaction Guarantee.
I know that I can download this immediately after ordering for the tiny price of just $27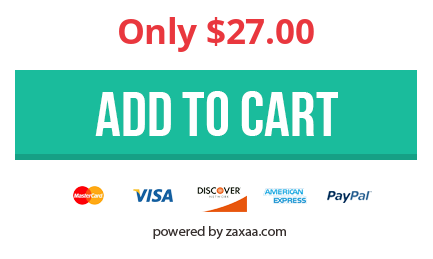 Look, I am very excited about what you can do with PDF Popup Pro, and I'm sure that when you actually starting playing with it, you will start seeing so many possibilities...the sky really is the limit with this simple, easy-to-use, piece of software.
Thank you very much for taking the time out to read this, and please give me your feedback. I'm always listening.
Justin Wheeler
P.S
. I am offering this at this low price to a few select audiences, so, if you are at the least bit interested, I'd encourage you to get it now while the price is still low. I'd hate to see you miss out on getting such a low price for this whip-smart tool.
Click here
to get started before I come to my senses.
P.P.S.
You have absolutely nothing to lose. The risk is all on me. Get PDF Pop up Pro now, start using it every day and get yourself out there. I think you'll be astonished at the results. Just
go here
to pick up your copy today.
P.P.P.S.
Do you know that the pdf format is the most univerally used document format on computers? People are familiar with them. Heck, the U.S. Government even delivers javascript-enhanced PDFs. Get your copy of PDF Popup Pro
today
.